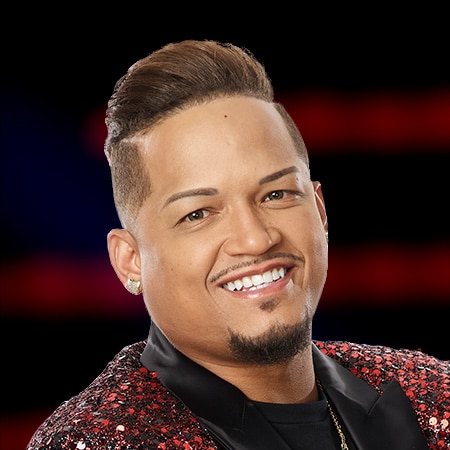 JOSE FIGUEROA JR.
Team Nick
Bio
Age: 34
Hometown: New York, New York
Resident: Kissimmee, Florida
Jose's love of singing was solidified after his first performance in church at six years old. He continued singing in church, and as his love of music grew, his talent was quickly noticed. Professional gigs started rolling in, and Jose soon found himself performing on stages all over the world. With a desire to share his experiences and help others nurture their relationship with music, he began offering vocal and dance lessons. Jose now lives in Florida and is a respected performer and Zumba instructor. Outside of music and teaching, Jose can be found spending time with the other loves of his life: family and ministry.