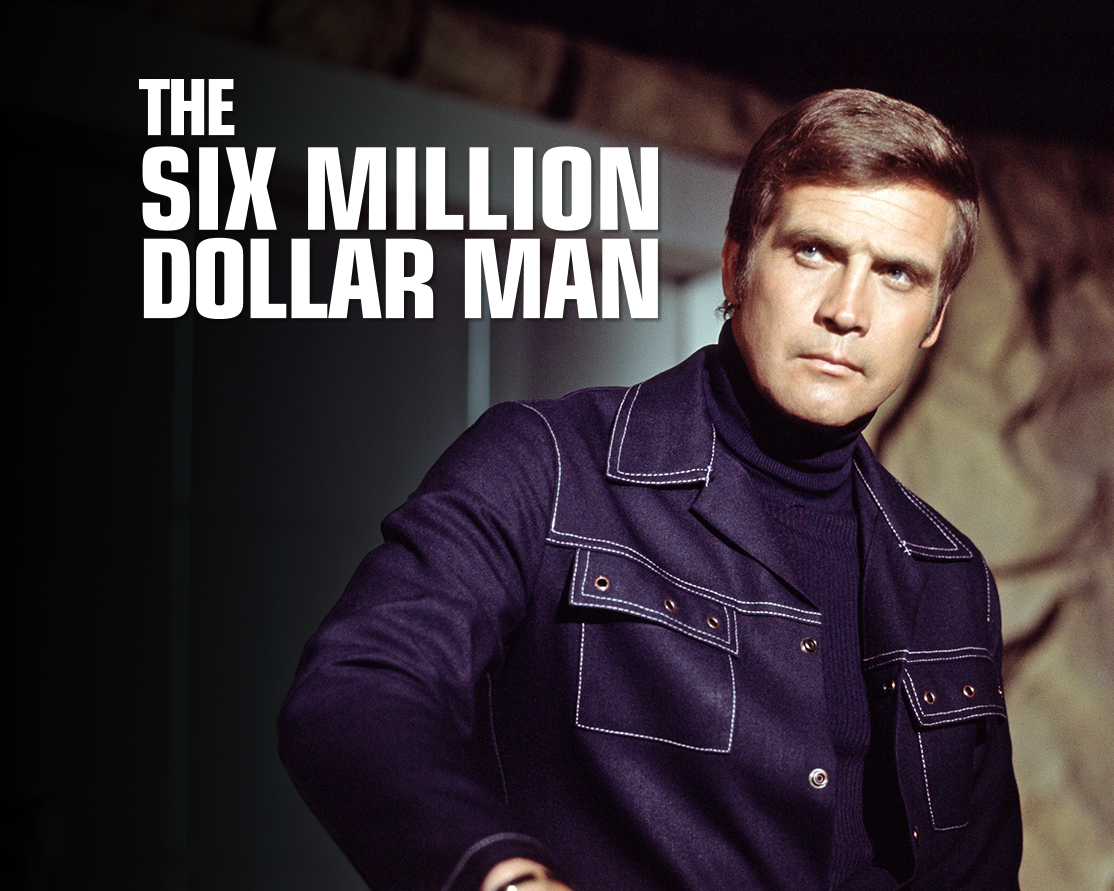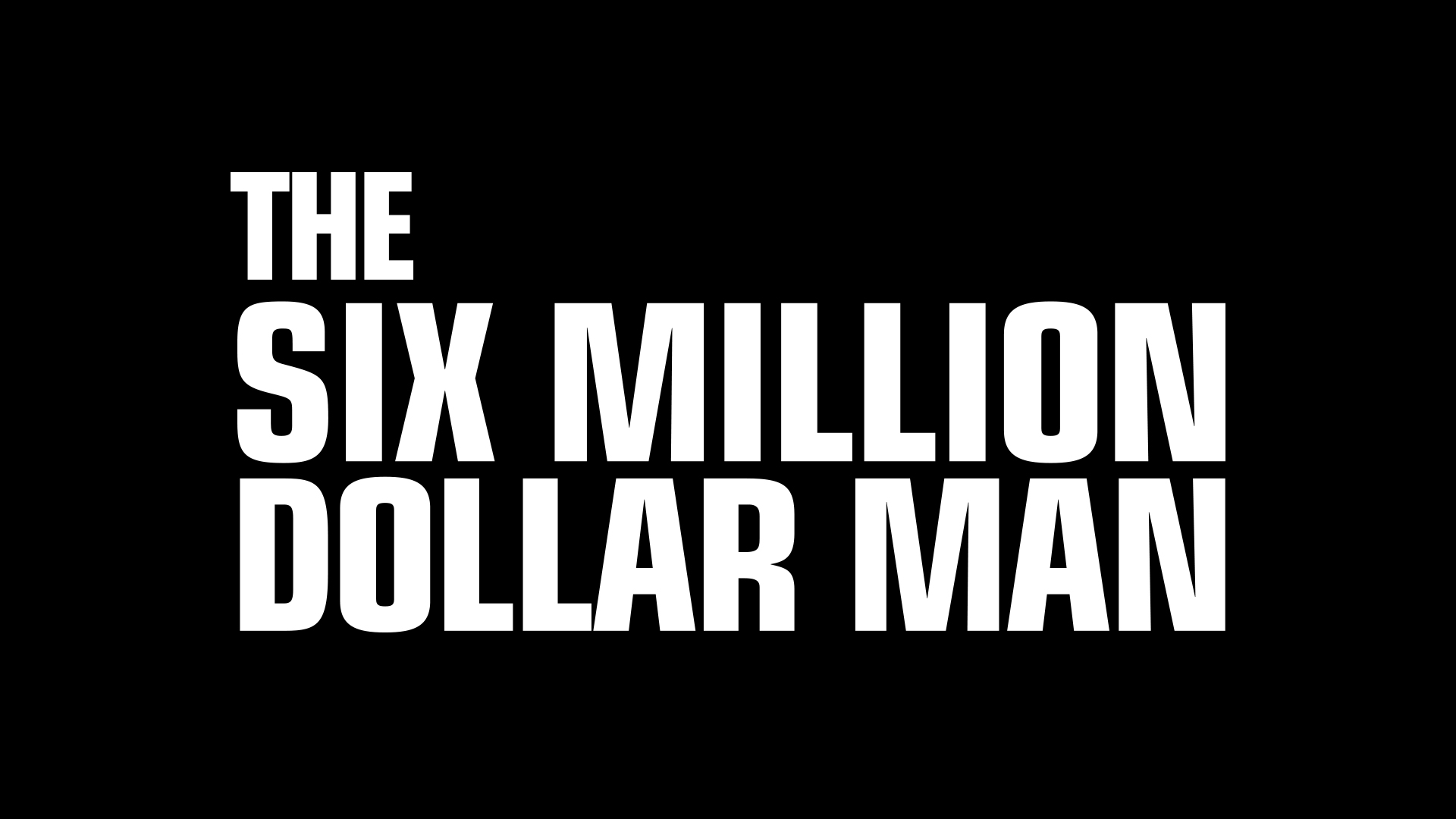 About the Show
Drama, Sci Fi and Fantasy
About the Show
Premiere Date
March 7, 1973
Starring
Lee Majors as Colonel Steve Austin
Richard Anderson as Oscar Goldman
Martin E. Brooks as Dr. Rudy Wells
Based on the novel "Cyborg" by Martin Caidin, "The Six Million Dollar Man" is a classic, hour-long science-fiction and action series about Colonel Steve Austin (Lee Majors, "The Fall Guy," "The Big Valley"), an astronaut who gains superhuman strength after receiving bionic implants. The series began with three TV movies and then aired on ABC as an episodic series for five seasons, from 1974 to 1978.
The first TV movie, "The Moon and the Desert," introduces heroic astronaut Steve Austin, whose spacecraft crashes upon re-entry during a test flight, severely injuring his right arm, left eye and both legs. His physician, Dr. Rudy Wells (Martin Balsam, "12 Angry Men," "Psycho," and later portrayed by Martin E. Brooks, "The Bionic Woman," "T-Force") is persuaded by the Office of Scientific Intelligence (OSI) to reconstruct Austin using bionic parts and create a cyborg with superhuman abilities. Austin's injured arm, eye and legs are replaced with nuclear-powered, artificial implants that give him extraordinary strength, the ability to run over 60 miles per hour and infrared and zoom vision capabilities. The price of the surgery is $6 million, but the cost to Austin is that he must now work as a secret agent for the OSI. Despite his initial resistance, Austin goes through with the surgery, and after rehabilitation, he accepts his first assignment to rescue a diplomat held hostage in Saudi Arabia. His new bionic powers allow him to endure the scorching desert heat, escape a terrorist camp, steal an aircraft and return home safely.
As the series continues, Austin uses his impressive physical capabilities to fight international villains, mad scientists and alien monsters. He battles Bigfoot, outwits kidnappers, prevents entire towns from being destroyed, takes down crime syndicates, and fights bionic robot criminals. Along the way, he forges a friendship with his OSI supervisor, Oscar Goldman (Richard Anderson, "Forbidden Planet," "Paths of Glory"), and develops a relationship with Jaime Sommers (Lindsay Wagner, "The Bionic Woman," "The Paper Chase"), who eventually receives her own bionic surgery. 
"The Six Million Dollar Man" was extremely popular during its run. It inspired catchphrases such as "We can rebuild him; we have the technology" and introduced slow-motion action sequences and electronic sound effects. Steve Austin became a pop culture icon of the 1970s, and the show spawned a spin-off series, "The Bionic Woman," which ran from 1976 to 1978.
Notable series guest stars include Darren McGavin ("A Christmas Story"), Leif Erickson ("On the Waterfront"), Farrah Fawcett ("Charlie's Angels"), George Takei ("Star Trek"), two-time world heavyweight champion George Foreman, singer-songwriter Sonny Bono, Erik Estrada ("CHiPs"), former Chicago Bears linebacker Dick Butkus, Carl Weathers ("Rocky"), Louis Gossett Jr. ("An Officer and a Gentleman"), professional wrestler André the Giant ("The Princess Bride"), Olympic gymnast Cathy Rigby ("Peter Pan"), Ted Cassidy ("The Addams Family"), Flip Wilson ("The Flip Wilson Show"), Kim Basinger ("L.A. Confidential"), singer Rick Springfield ("High Tide"), Suzanne Somers ("Three's Company"), Gary Lockwood ("2001: A Space Odyssey"), Noah Beery Jr. ("The Rockford Files"), Mike Farrell ("M.A.S.H."), Elizabeth Ashley ("Evening Shade"), Anne Revere ("Gentleman's Agreement"), Monte Markham ("The Second Hundred Years") and more.