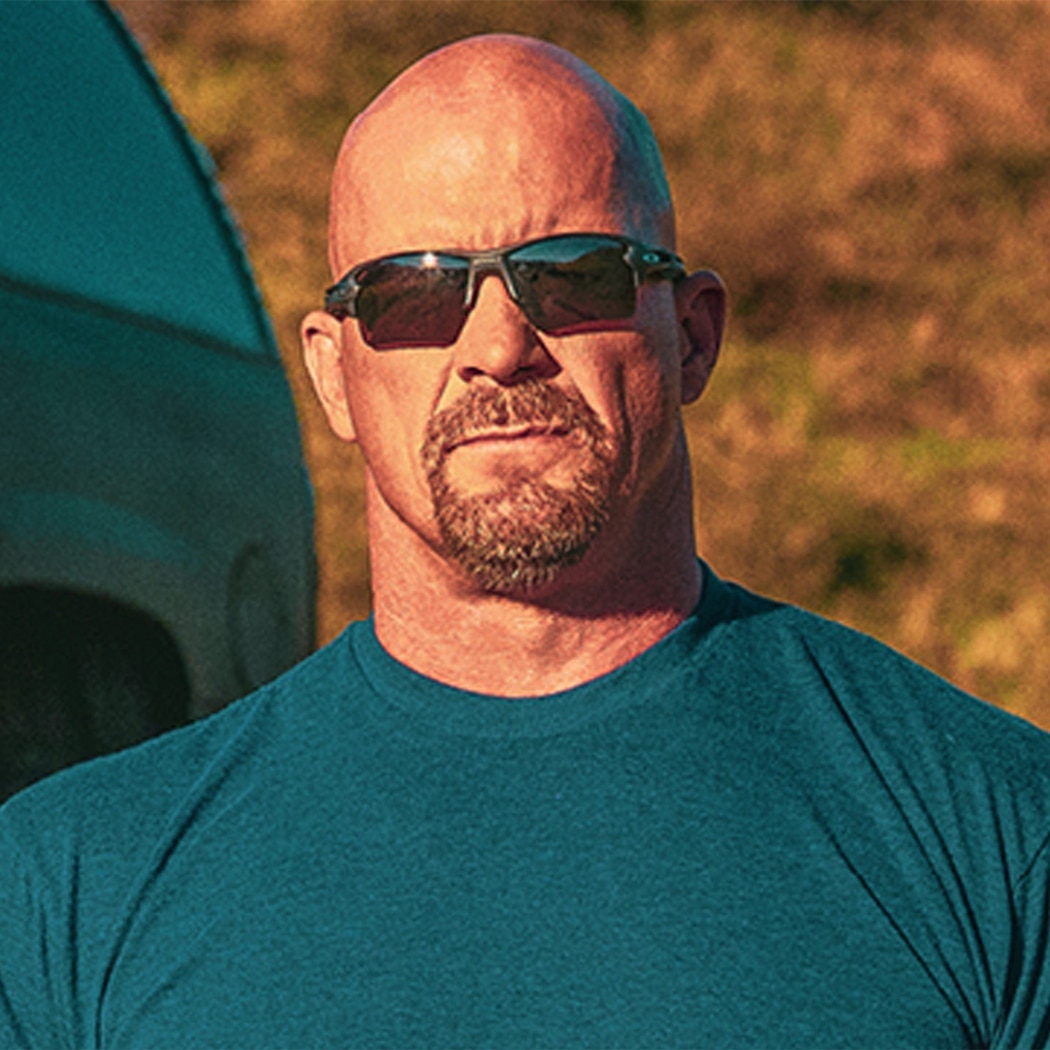 STEVE AUSTIN
Cast Bio
Steve "Stone Cold" Austin, is one of the most successful and influential professional wrestlers in the history of the sport. Named Rookie of the Year in 1990 Austin went on to become a 6 time WWE World Champion before retiring from the ring in 2003. In 2009 the WWE honored Austin by inducting him into the WWE Hall of Fame.
Hailing from the Lone Star state of Texas, Steve moved to Los Angeles on 2004 to pursue an acting career, landing memorable roles in Adam Sandler starrers, The Longest Yard and Grown Ups 2, Sylvester Stallone's The Expendables and several successful independent features including Lionsgate's The Condemned. But in 2011 Steve found his true calling when USA Network tapped him to host the newly rebooted Tough Enough, the weekly series in which the WWE conducts a search to find their next Superstar. Austin then jumped to CMT to host the popular Redneck Island and the kick ass Broken Skull Challenge, which he also served as Producer on. in 2013 Austin ventured into the world of podcasts, hosting the hugely successful, The Steve Austin Show, where once a week he conducts interviews and shares his life experiences through colorful stories.
Steve is a proud Brand Ambassador for Kawasaki Motor Sports, representing their Side by Side division. Expanding his entrepreneurial side, in 2015 Austin entered the Craft Beer market by collaborating with El Segundo Brewing Company to create Broken Skull IPA. Steve is also partners with Cold Steel Knives, collaborating and producing the highly popular Broken Skull and Working Man models.
When not hanging out at his ranch in Nevada, he lives in Marina del Rey, Ca with his illustrious wife and their two Labrador retrievers, Moolah and Cali.