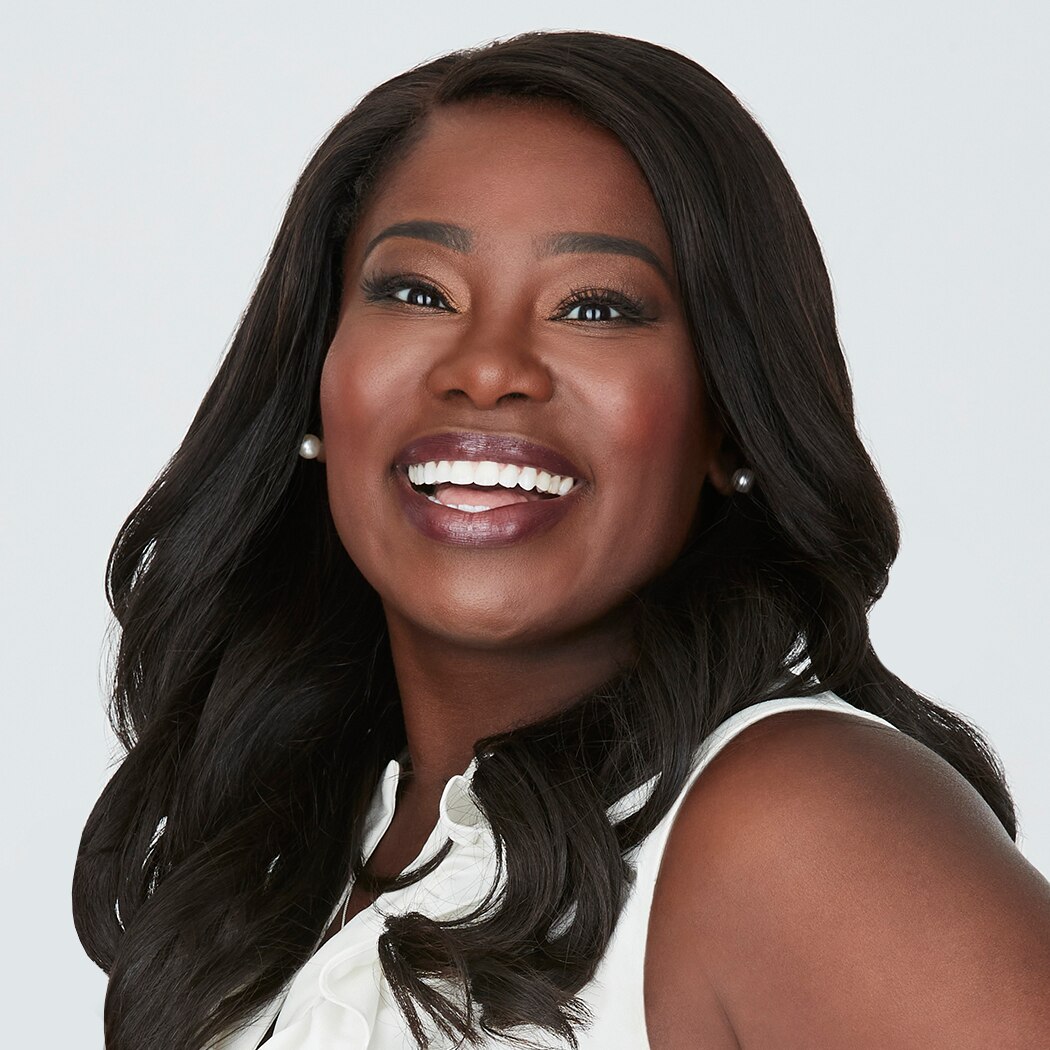 NICOLE WALTERS
Cast Bio
An ambitious, jet-setting entrepreneur who runs a multi-million dollar marketing empire, Nicole Walters is at the center of USA Network's new family docu-comedy "Shes's The Boss." The series follows Nicole and her husband, Josh Walters, a quirky and devoted stay-at-home lawyer, as they juggle parenting their three adopted daughters, careers, obstacles, love and laughter.
Nicole is a self-made power woman who became nationally known when she quit her decade long job as an executive for a Fortune 500 company, live online. Even though her bank account was growing exponentially, she felt unfulfilled and bankrupt of the joy and freedom she desired. With a well-thought-out plan, a strong belief in her God-given talents and a deep desire to be her own boss, Nicole left that job and within six months of taking the leap of faith, had successfully converted her part-time side hustle into a full-time business. Since then, she has built a multi-million-dollar personal development and business education empire, by using what she learned in the corporate world and sharing that knowledge with everyday people. Her mission is to inspire people to live life better and to create that lasting legacy that they will be proud of.
As the CEO and Founder of Inherit Learning Company, Nicole specializes in business development training and strategic coaching for emerging entrepreneurs and established business owners. From stay at home parents to small business owners, her transformative resources help everyday entrepreneurs get richer—in finances, relationships and health. Inherit Learning Company offers insight into proven corporate strategies and business principles that catapult barely surviving companies into thriving enterprises. Her firm's unique and immersive programs help business owners gain the confidence and clarity to build profitable ventures doing what they love.
Known as the coach you need in your business and personal lives, Nicole is proficient at identifying ways to turn influence into income and popularity into profits. Whether on her top-rated business podcast, "The Nicole Walters Podcast," or when she's dropping gems from an event stage, Nicole champions the long-term payoff of intentionally pursuing purpose. Notable publications such as Forbes, Entrepreneur, Essence and Yahoo! Finance have sought out Nicole for her business expertise and consumer- friendly tips. Millions of listeners, viewers and readers have tuned in to Nicole's actionable insights.
When she's not helping entrepreneurs optimize their businesses, Nicole enjoys spending time with her husband and three adopted daughters who went from being homeless to finding a forever family in Nicole and her husband. Affectionately known as the "Hubbin" and "Tinies," Nicole's husband and daughters are often the subjects hilarious and inspirational social media snippets and snapshots from her day to day juggling of family and business.  Her videos have racked up over 30 million views and paved the way for "She's The Boss."