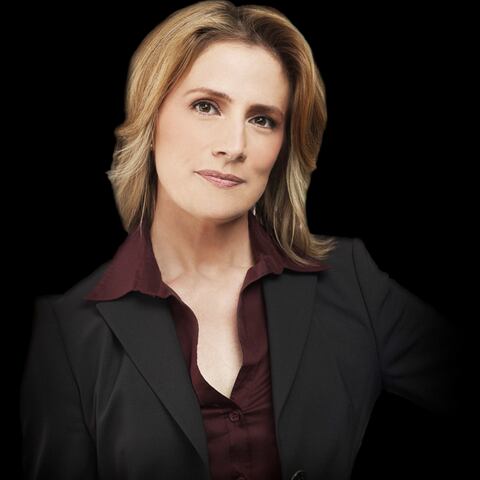 Police Chief Karen Vick
Played by
Kirsten Nelson
Character Bio
Police Chief Karen Vick worked alongside Shawn Spencer's father, Henry, during his days on the force. And while she may not be entirely sold on Shawn's strengths as a medium, she admires his moxie, as well as the fact that, like his father, Shawn brings results.
Actor Bio
Kirsten Nelson stars as Chief Vic on the USA Network original series PSYCH.
Born in Oklahoma and raised in Chicago, Nelson attended Northwestern University and then went on to become one of the founding members of Chicago's Roadworks Theatre Ensemble before moving to Los Angeles.
Nelson's numerous television credits include the series "Thanks" and "The O'Keefe's." She also enjoyed recurring roles on "Everwood" and "Buffy the Vampire Slayer" as well as memorable guest appearances on "The Ghost Whisperer," "The West Wing," "Frasier" and "Malcolm in the Middle." In addition, she recently appeared this season on "Parenthood" and "Warehouse 13."
Film credits include "War of the Worlds" directed by Steven Spielberg and the HBO film "Mrs. Harris."
Nelson recently directed her first film, "8 Minutes," which is screening in various festivals across the country. She lives in Los Angeles.