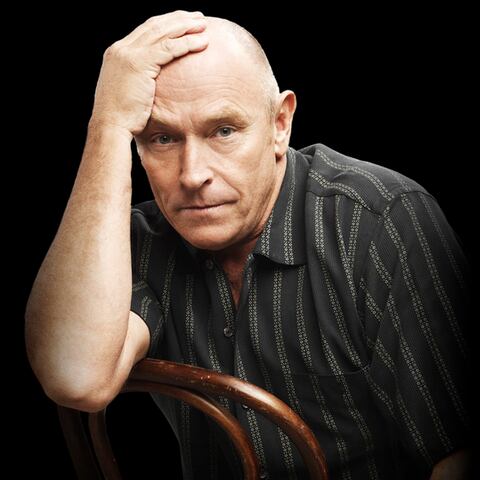 Henry Spencer
Played by
Corbin Bernsen
Character Bio
Retired cop Henry Spencer makes no bones about his contempt for Shawn's new business venture. After years spent training his son to observe and analyze like a detective, Henry can't believe that Shawn would squander his enormous talent only to take his place at the bottom of the law enforcement food chain ... as a psychic.To Henry, it just completes the long spiral of disappointment that has left his relationship with his son strained to say the least.
Actor Bio
Corbin Bernsen stars as Henry Spencer in the USA Network original series PSYCH.
Bernsen is also forging ahead as a prolific writer, producer and director, creating films for his Home Theater Films production and distribution banner.
As an actor, Bernsen recently completed a role as actress Rebecca Hall's father in the indie comedy "Lay The Favorite" starring Bruce Willis, Vince Vaughn and Catherine Zeta Jones, directed by Stephen Frears. He also appears in the comedy "The Big Year,"directed by David Frankel for Fox 2000, starring Owen Wilson, Jack Black and Steve Martin.
Corbin is the also the President of  Home Theater Films which is engaged in the development, production, marketing and distribution of "tailor made" entertainment in both film and television for specifically targeted, "fan based" audiences.
Bernsen most recently starred and directed "Barlowe Mann" an inspirational family drama in Provost, Alberta, Canada. The film is a co-production between writer/producer/director Corbin Bernsen's Home Theater Films and the small town of Provost, Alberta, Canada (Population: 2000) which financed the film. Bernsen wrote the screenplay and directs the film which stars Bernsen, Nathan Gamble, Bruce Davison, Vernee Watson-Johnson and Lawrence Pressman
He also directed produced and co-starred in "3 Day Test" suburban comedy which stars George Newbern, Megyn Price Taylor Spreitler, Aidan Potter, Francesca Capaldi and Kevin Crowley and was distributed by Echo Light Studios and also wrote, produced and co-starred in 25 Hill opposite Meg Foster, Michael Tucker, Ralph Waite and Nathan Gamble for his production company Home Theater Films which was also distribute by Echo Light Studios.
Bernsen also completed directing, producing and starring opposite Meg Foster, Michael Tucker, Ralph Waite and Nathan Gamble, the film "25 Hill" from a script he wroteand was shot on location in Akron, Ohio for his production company Home Theater Films which was also distribute by Echo Light Studios
Previously, Bernsen starred in, wrote, produced and directed the drama "Rust,"for his production company in which Bernsen plays a minister who returns to his hometown to make sense of the aftermath of a local tragedy. The film, shot in the small town of Kipling, Canada, was released by Sony Pictures Home Entertainment in October 2010.
Bernsen earned his Master's in Playwriting from UCLA's Theater Arts Department, later receiving a Drama-Logue Award for his scenic design of the Pilot Theater production of "American Buffalo." After moving to New York and appearing in the off-Broadway production of "Lone Star" and a touring company of "Plaza Suite," he became a regular for two years on the daytime drama "Ryan's Hope."
Roles in Blake Edwards' "S.O.B.," "King Kong" and "Eat My Dust," in addition to guest starring credits on a number of episodic mainstays, prompted an exclusive deal with NBC, which led to his role as Arnie Becker, the shrewd and handsome divorce attorney on the long-running "L.A. Law" series.
"L.A. Law" catapulted Bernsen to overnight stardom. During the late 80's and early 90's, he appeared on over 50 magazine covers and earned both Emmy and Golden Globe nominations, hosted "Saturday Night Live,"and appeared on "Seinfeld"and "The Larry Sanders Show," In the feature film arena, he starred in the motion picture comedy "Hello Again,"followed by other critically acclaimed roles in "Disorganized Crime," Wolfgang Peterson's "Shattered," and as Cleveland Indians third baseman-turned-owner Roger Dorn in the extremely popular "Major League" seriesof films. Other film credits include "Tales From the Hood" and "Great White Hype" and he starred opposite Robert Downey Jr. and Val Kilmer in the Warner Brothers feature "Kiss, Kiss Bang Bang,"written and directed by Shane Black ("Lethal Weapon").
Bernsen has also starred in animpressive string of films for television including the romance western "Love Comes Softly" for The Hallmark Channel with Katherine Heigl, "Right To Die", a film in the Showtime series "Masters Of Horror; Line of Fire: The Morris Dees Story," in which he portrayed the role of civil rights lawyer Morris Dees; and "Love Can Be Murder," as a gumshoe ghost in the lighthearted NBC mystery romance with Jaclyn Smith. Other telefilm roles include "Full Circle," "Riddler's Moon," "The Dentist," "The Dentist II," "Two of Hearts" and USA Network's"Call Me: The Rise and Fall of Heidi Fleiss." guest star roles on the primetime series "Law And Order: Criminal Intent," "NYPD Blue," "West Wing," "Boston Legal," "The New Adventures Of Old Christine," "Criminal Minds" and "Castle."
In addition to his acting, producing, writing and directing chores, Corbin has one of the largest snow globe collections in the world, in excess of over 8000, which he keeps displayed at his production company.
The eldest of three children, Bernsen was born in North Hollywood to a producer father and his mother, actress Jeanne Cooper who has starred as Katherine Chancellor on the CBS soap "The Young And The Restless" for over 38 years who he continues to draw inspiration from.
Bernsen makes his home in Los Angeles with his wife, actress Amanda Pays and their four sons.