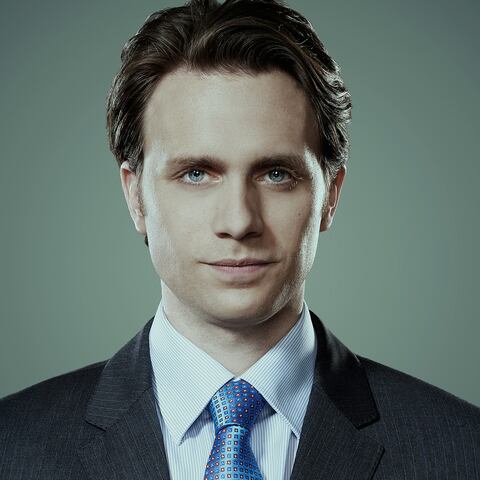 Tyrell Wellick
Played by
Martin Wallström
Character Bio
After the Terry Colby hacking scandal, Wellick was appointed Interim Chief Technology Officer at Evil Corp. As CTO, Wellick relays the Evil Corp's technology strategy to investors, supervises software development processes, and identifies platforms for delivering services. A visionary, he has also laid the foundations for new security protocols and measures. The Evil Corp job is a position he intends to make permanent, no matter who he has to impress or suppress to achieve this goal.His partner in social climbing and career mobility is his wife, Joanna, who goads him to more aggressive action and darker schemes. While Tyrell depends on their partnership, he also struggles to find his own path. When his interest in Elliot collides with his professional mission, Tyrell must choose whether to follow Joanna's plan or take matters into his own hands. 
Actor Bio
Martin Wallström stars as Tyrell Wellick, the Swedish SVP of Technology for Evil Corp, on USA Network's psychological thriller series, MR. ROBOT.
In 2013, he starred in "Easy Money III," the third installment of the very successful trilogy starring Joel Kinnaman. Additional film credits include the Swedish romantic comedy "Ego" and "Simple Simon," which premiered at the Toronto Film Festival in 2010 and was on the Academy Awards(r) shortlist, composed of nine films narrowed down to five nominations, for Best Foreign Language Film in 2011.
Most recently Wallström starred on the television series "The Hundred Code," starring Michael Nyqvist and Dominic Monaghan.
Wallström resides in Stockholm, Sweden.