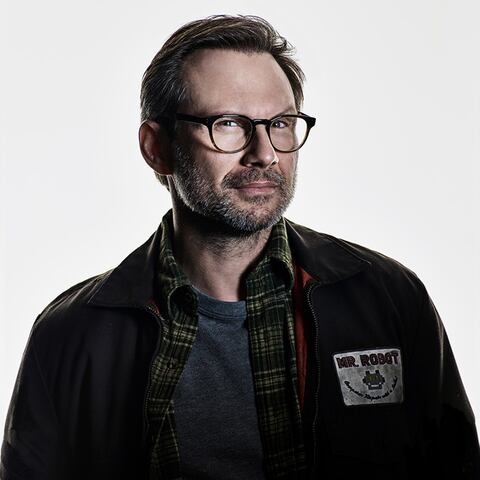 Mr. Robot
Played by
Christian Slater
Character Bio
A mysterious figure who approaches Elliot with the opportunity to contribute to a worldwide revolution, Mr. Robot has a murky history but huge plans for the future. He recruits the members of fsociety to come together at the abandoned arcade -- and is relentless in his leadership of the team. 
Actor Bio
Christian Slater stars as Mr. Robot on USA Network's Golden Globe® award-winning series, "Mr. Robot."
For his work on the hit drama series, Slater received a Golden Globe® Award for Best Performance by an Actor in a Supporting Role in a Series, Limited Series or Motion Picture Made for Television. He also received a Critics' Choice® Award for Best Supporting Actor in a Drama Series.  
Slater has had an impressive career that spans the worlds of film, television and stage. Most recently he received critical praise for his starring role as Sir Galahad in "Spamalot," an adaptation of the film "Monty Python and the Holy Grail." The performance at The Hollywood Bowl was directed by BT McNicholl and conducted by Todd Ellison. The cast also included Jesse Tyler Ferguson, Eric Idle, Craig Robinson and Merle Dandrige.
Slater just wrapped production on "King Cobra" opposite James Franco. The film, written and directed by Justin Kelly, depicts the events surrounding a murder that shocked the adult entertainment industry in the mid-2000s. Slater portrays an adult entertainment producer who discovers a hot new star and finds himself the target of a rival producer, portrayed by Franco, who wants to steal his discovery.