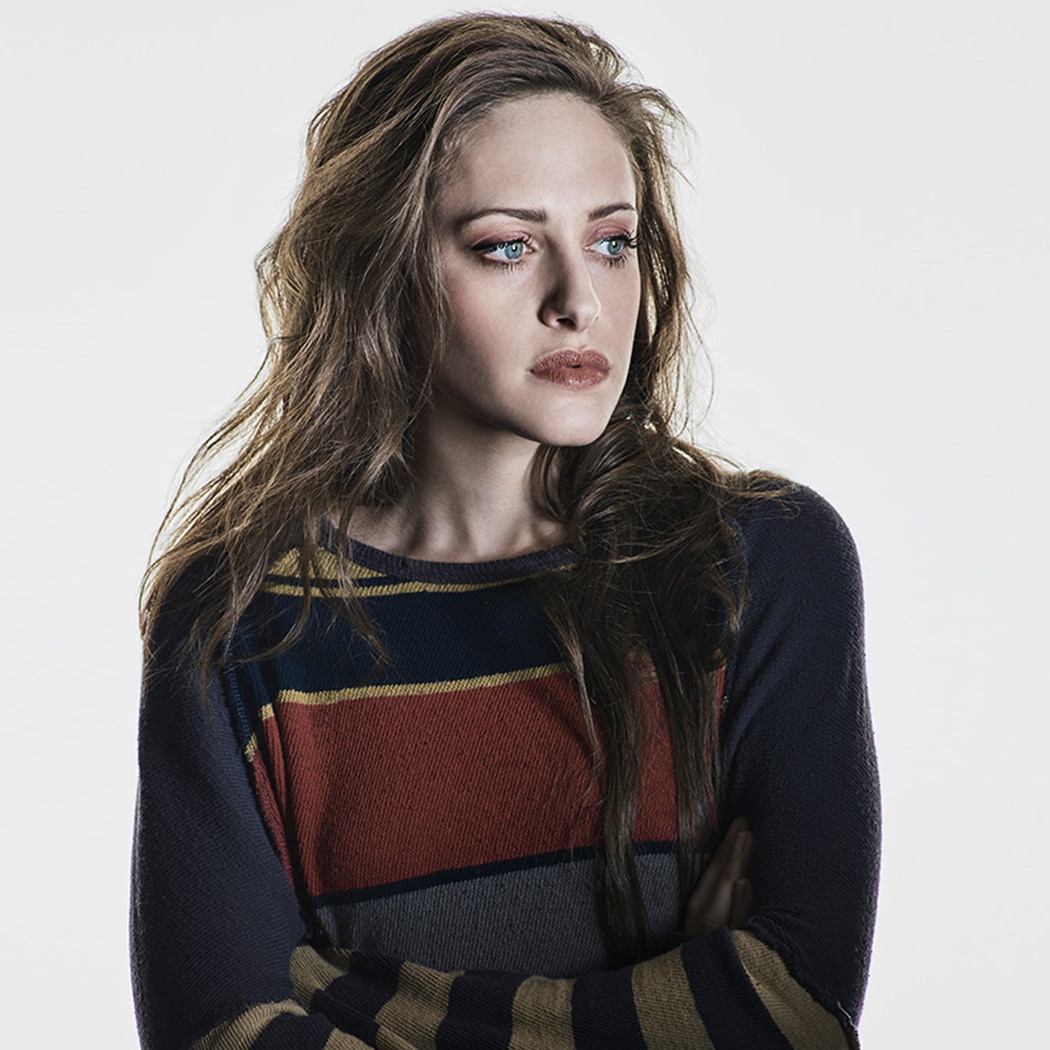 DARLENE
Played By Carly Chaikin
Actor Bio
Carly Chaikin stars as Darlene, Elliot's sister and vigilante fsociety hacker, on USA Network's Golden Globe® award-winning series, Mr. Robot.
Actress, writer, producer and artist Chaikin has emerged as a recognizable icon in entertainment, notable for her role as Dalia Royce on ABC's hit show "Suburgatory." In 2013, she was nominated for a Critics' Choice Award for Best Supporting Actress and a 2013 Teen Choice Award, which led to gained recognition amongst the television critics and entertainment community. 
Up next, Chaikin will star in the indie film "F*cking People" produced by Ash Christian and executive produced by Mason Novick and Michelle Knudsen. The film follows a group of friends who are struggling with both a failing business and failing love lives. Chaikin plays a strong-willed music manager who finds herself having relationship struggles of her own. Chaikin will also star in "Underground," a thriller based on an idea by Luc Besson that Pal Oie will direct with production starting in August.
A Los Angeles native, Chaikin was exposed to the performing arts and entertainment community at an early age. Chaikin spent much of her youth focused on her talent for painting, and it wasn't until her teen years that she discovered her passion for acting. In 2010, Chaikin made her big screen debut in "The Last Song," starring alongside Greg Kinnear, Kelly Preston, Liam Hemsworth and Miley Cyrus. Other past film credits include the independent features "My Uncle Rafael" opposite John Michael Higgins and Missi Pyle, and "Escapee" starring Dominic Purcell.
In addition to acting, Chaikin is an avid writer and producer of short films, including "Happy Fucking Birthday," and "No Where to Go," which was honored at the First Glance Film Festival in 2013.
She currently resides in Los Angeles, where she enjoys spending time with her family and painting.