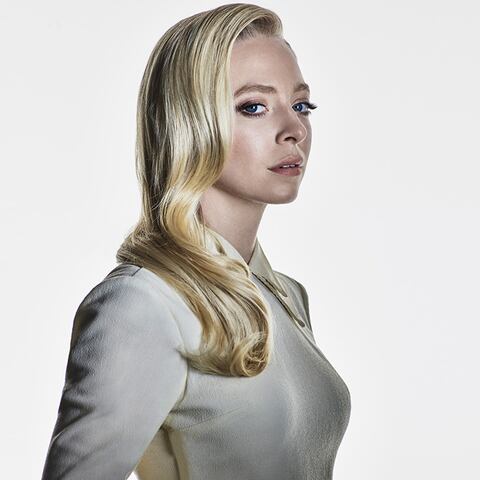 Angela Moss
Played by
Portia Doubleday
Character Bio
As an Allsafe account executive, Angela has over five years of marketing innovation experience with hands-on knowledge of go-to-market routes, business strategy and the ability to connect marketing to sales growth. She is ambitious but lacks confidence, savvy but lacks technological skills. She relies on her childhood friend and colleague, Elliot Alderson, for assistance in critical situations -- in both business and her personal life.Angela's mother died when she was young, from cancer which developed after her exposure to toxic chemicals at a factory owned by Evil Corp. She has a strong relationship with her father, Don, though events at Allsafe begin to strain their relationship. As Angela navigates corporate politics, Don worries that his daughter approaches moral compromise. 
Actor Bio
Portia Doubleday stars as Angela, Elliot's childhood best friend and newly appointed, resolute Evil Corp employee, on USA Network's Golden Globe® award-winning series, "Mr. Robot."
Doubleday has been a working actor for almost two decades.  She has appeared in both indie and studio films as well as television. She starred opposite Chloe Moretz in "Carrie" as bad girl Chris Hargensen and was featured opposite Joaquin Phoenix as a sex-surrogate in Spike Jonze's Academy Award®-winning film, "Her." 
Additional credits include the film "Big Mommas: Like Father, Like Son" as well as a recurring roles as Matthew Perry's assistant on the TV series "Mr. Sunshine," and opposite Toni Collette in the acclaimed series "United States of Tara."
Doubleday's first leading role was opposite Michael Cera in Miguel Arteta's film "Youth in Revolt," which was named one of the ten best films of the year by the National Board of Review. Additional roles include the AFI short "18," written and directed by Joy Gohring.