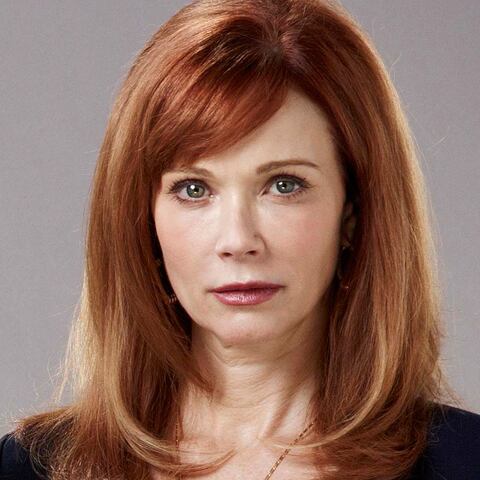 Dr. Betty Rogers
Played by
Lauren Holly
Character Bio
Medical examiner Dr. Betty decided to focus her talents where they could do the most good... with the dead. To her, people are never more interesting than after they've died. That's when they're truly vulnerable, when all their secrets are laid bare under her scalpel. Dr. Betty has a quirky sense of humour that belies the grimness of her daily job. She brings a warmth and humanity to the visceral challenges of being a medical examiner. Dr. Betty is a true ally in Angie's corner, and applies her years of experience and clinical insights to help the detective and her team get to the truth.
Actor Bio
Holly's breakthrough motion picture performance came in the box-office smash, Dumb and Dumber, with Jim Carrey and Jeff Daniels, followed by glowing reviews for her performance in the Edward Burns drama No Looking Back. Her numerous film credits include Oliver Stone's Any Given Sunday, with Al Pacino, Cameron Diaz, and Jamie Foxx, Sydney Pollack's Sabrina, starring Harrison Ford, the action-drama Turbulence, co-starring Ray Liotta, and Beautiful Girls.
Lauren Holly boasts three seasons as Director Jenny Shepard in the drama series NCIS and starred as plastic surgeon Jeremy Hanlon on David E. Kelley's Emmy® Award-nominated drama, Chicago Hope. Her work on the series marked her second project with Kelley, following their successful collaboration on the critically acclaimed, Emmy Award-winning series, Picket Fences.
Additional film credits include lead roles in Dragon: The Bruce Lee Story, Marshall the Miracle Dog, and After the Ball, as well as feature roles in A Smile Like Yours, The Adventures of Ford Fairlane, Down Periscope, Entropy, Field of Lost Shoes, and The Last Producer, starring and directed by Burt Reynolds.
Holly can also be seen in Sean McNamara's (Soul Surfer) feature Hoovey, as well as How To Plan An Orgy In A Small Town (2016), and in Never Can Say Goodbye: When Love and Hate Survive Death.