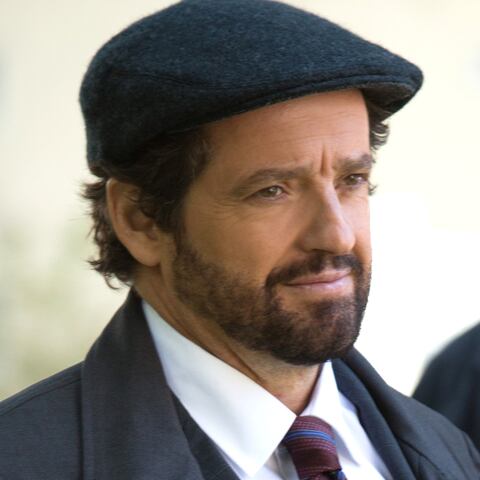 Detective Oscar Vega
Played by
Louis Ferreira
Character Bio
Angie's partner Oscar's greatest shame in life is that he comes from money and privilege. His father is a wealthy industrialist. His mother is a neurosurgeon. Turning his back on an expensive Ivy League education, Oscar decided to join the police force. It was on the force that Oscar felt he could have the most impact, and inspire and effect the greatest social change. Oscar's intelligent, thoughtful, methodical nature helped him rise quickly through the ranks. When partnered with Angie on a homicide investigation, Oscar is the yin to her yang. The calm to her storm. The left brain to her right brain. Or as Angie affectionately puts it... the pain in her ass. When Angie goes off half- cocked, it's usually Oscar's task to try to rein her back in. A lesser man might have thrown in the towel by now, requested a transfer, even gone into therapy. But it's clear that regardless of her style, Oscar respects Angie both as a person and a fellow officer. While it's clear that there's some chemistry between them, why screw up a working partnership with a messy relationship? Like most great teams, together these two are greater than the sum of their individual parts.
Actor Bio
Louis Ferreira is a Portuguese-born Canadian actor best known for his roles in Stargate Universe, Breaking Bad, Durham County, Missing, and Saw IV. He is currently starring in Motive as homicide detective Oscar Vega.
In 2009, Ferreira appeared in the HBO award winning film Grey Gardens opposite Jessica Lange and Drew Barrymore. Other film work includes playing Sarah Polley's partner in Dawn of the Dead as well as roles with Mark Wahlberg in Shooter, and The Lazarus Child, a thriller that starred Angela Basset and Andy García. Additional film credits include Blood and Donuts, Fallen Arches, The Marsh, Everything Put Together, The Staircase, Boozecan, Naked Lunch, The Big Slice, Renegades and Cocktail, and Hello Mary Lou: Prom Night II.
With a resume including over 110 onscreen credits, additional TV credits include Touch, NCIS, Rookie Blue, Primeval: New World, Urban Angel, 21 Jump Street, Hidden Hills, ER, 24, CSI: Crime Scene Investigation, CSI: Miami, Criminal Minds, The Outer Limits, Star Trek: Voyager, Highlander, The Sentinel, Mutant X, and The Pretender. He also hosted the TV series Letters to God, and in 2011 he became known as "The Voice of Mazda", voicing a series of commercials for their national campaign for two years.
Ferreira played Donald Trump in Trump Unauthorized and was a lead in the miniseries The Andromeda Strain. He won the Best Actor Award for his portrayal of Robert (Duke) Romano in Fallen Arches at the Chicago Alt. Film Fest in 1999, won a 2008 Gemini Award for Best Performance by an Actor in a Continuing Leading Dramatic Role for his work portraying the serial killer Ray Prager in Durham County, and was nominated for the same award in 2010 for the role of Colonel Everett Young on Stargate Universe. In 2014 and 2015 he won the Leo Award for Best Lead Performance by a Male in a Dramatic Series for his performance as Oscar Vega in Motive.