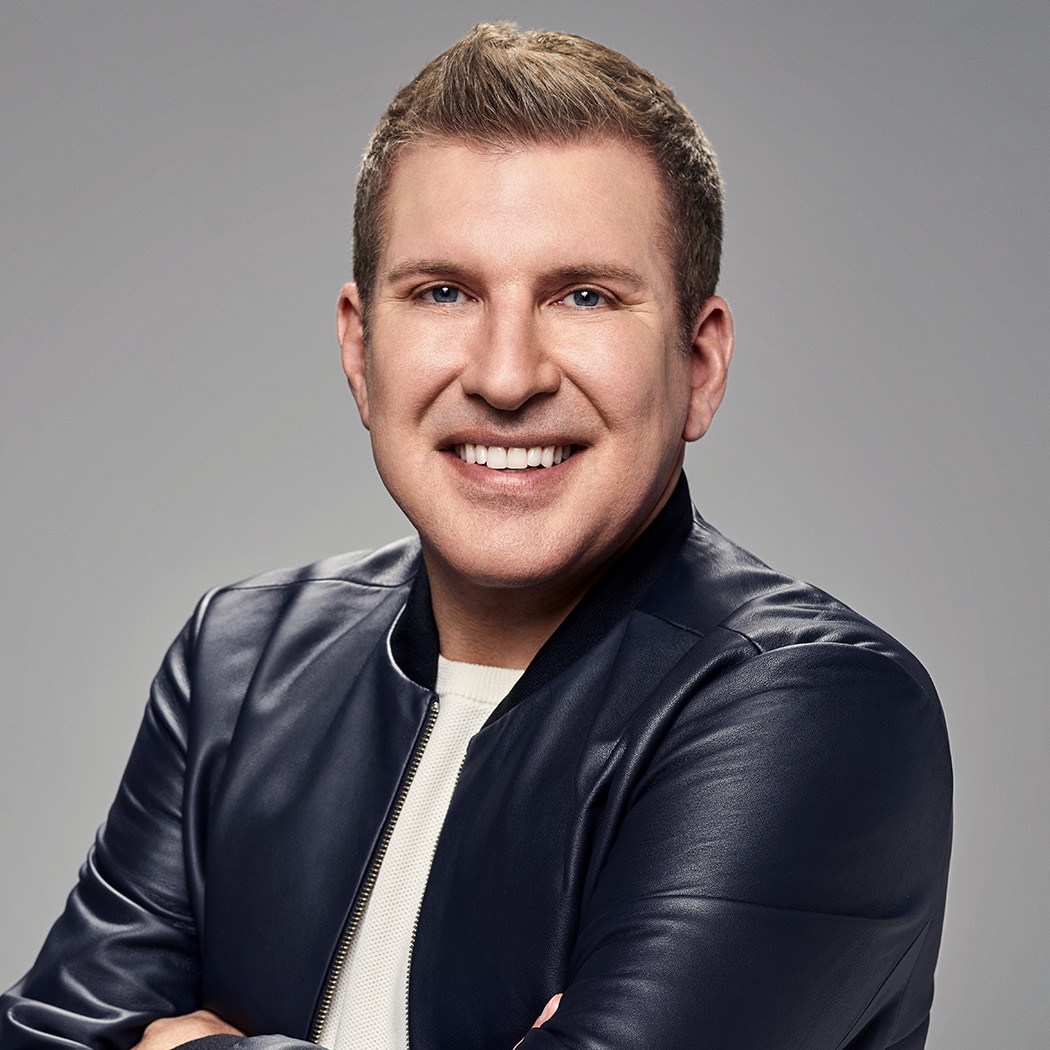 TODD CHRISLEY
Cast Bio
Todd Chrisley stars in the USA Network reality series CHRISLEY KNOWS BEST.
The patriarch of the Chrisley family, Todd is a self-made millionaire and successful entrepreneur. One of his many achievements includes creating and producing content for both the USA Network and Netflix.  However, he considers his greatest accomplishment to be his children.  Todd Chrisley isn't your typical 'cookie cutter' father and his family wouldn't have it any other way!  Brash, outspoken, opinionated, with a razor-sharp Southern wit, he keeps his family in line through his brutally honest form of parenting.  Though tough, Todd always places his family first.  The self-proclaimed "Patriarch of Perfection" attempts to keep everyone in line and help prevent their catastrophes even though they're inevitable sometimes.  Because after all… "He's been there, done that, and got the t-shirt!"
Todd was born in Georgia and raised in the small town of Westminster, SC.  Todd and his wife of almost 25 years, Julie, raised their 5 children and one granddaughter in the suburbs of Atlanta before relocating to Nashville five years ago.