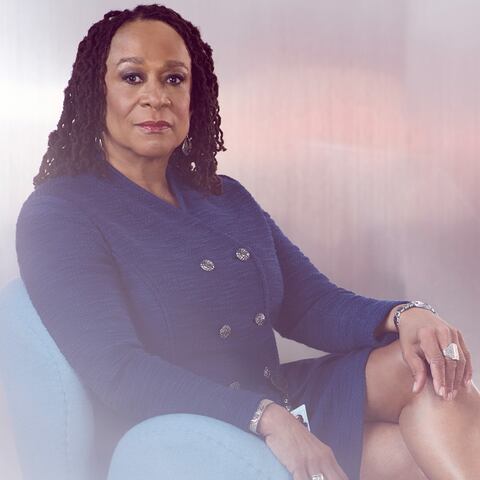 Sharon Goodwin
Played by
S. Epatha Merkerson
Actor Bio
S. Epatha Merkerson stars as Sharon Goodwin, the venerable head of Chicago Med who, despite intense fiscal scrutiny from the bureaucrats above, manages to preserve the bottom line while continuing to ensure that all patients receive nothing short of quality care and compassion at the hospital on NBC's drama "Chicago Med."
Merkerson is an accomplished actress who has won critical acclaim for her work in theater, television and film. She is best known for her 17-season run as Lt. Anita Van Buren on NBC's "Law & Order," where she won three NAACP Image Awards for Outstanding Supporting Actress in a Drama.
On television, she was a series regular on "Peewee's Playhouse," "The Cosby Show" spin-off "Here and Now," Dick Wolf's "Mann and Machine" and also served as host of "Find Our Missing" for TV One. Merkerson has made guest appearances on "Deception," "The Cosby Show," "Frasier," "The Closer" and "Being Mary Jane." Her television movies include "A Mother's Prayer," "A Place for Annie," "Breaking Free," "The Gabby Douglas Story" and "Exiled."
Her role in the HBO film "Lackawanna Blues" earned her an Emmy Award, Golden Globe Award, SAG Award, Gracie Allen Award, NAACP Image Award and an IFP Spirit Award nomination. Other credits include "Radio," "Black Snake Moan," "Terminator 2: Judgment Day," "Random Hearts," "Navy SEALs," "Mother and Child," "The Six Wives of Henry Lefay," "Peeples" and "Lincoln."
Merkerson has also appeared in two independent films: "The Challenger" with Michael Clark Duncan and "Year by the Sea," opposite Karen Allen.
Her theater credits include the 2008 Broadway revival of "Come Back Little Sheba" (Tony nomination), August Wilson's "The Piano Lesson" (Tony, Drama Desk, Helen Hayes Award nominations), "Birdie Blue" and "I'm Not Stupid" (Obie Awards), "The Old Settler (Helen Hayes Award), "F*cking A" and "While I Yet Live" (Lucille Lortel nominations).
Merkerson completed "The Contradictions of Fair Hope" in 2012, marking her first feature documentary as executive producer/co-director. This project received numerous honors, including the 2012 Best Documentary Award from the Philadelphia Independent Film Festival, San Diego Black Film Festival, Dikalo Award from the Festival International Du Film Panafricain (Cannes), the Teaneck International Film Festival's Jury Award, the Roxbury International Film Festival's Henry Hampton Award and the Paul Robeson Award for Best Documentary from the Newark Black Film Festival.
A native of Detroit, Merkerson holds a Bachelor of Fine Arts degree from Wayne State University and three honorary doctorates from her alma mater as well as the University of Maryland Eastern Shore and Montclair State University.
She lives in New York City.