SEASON PREMIERE SEPT 21 | WEDNESDAY 8/7c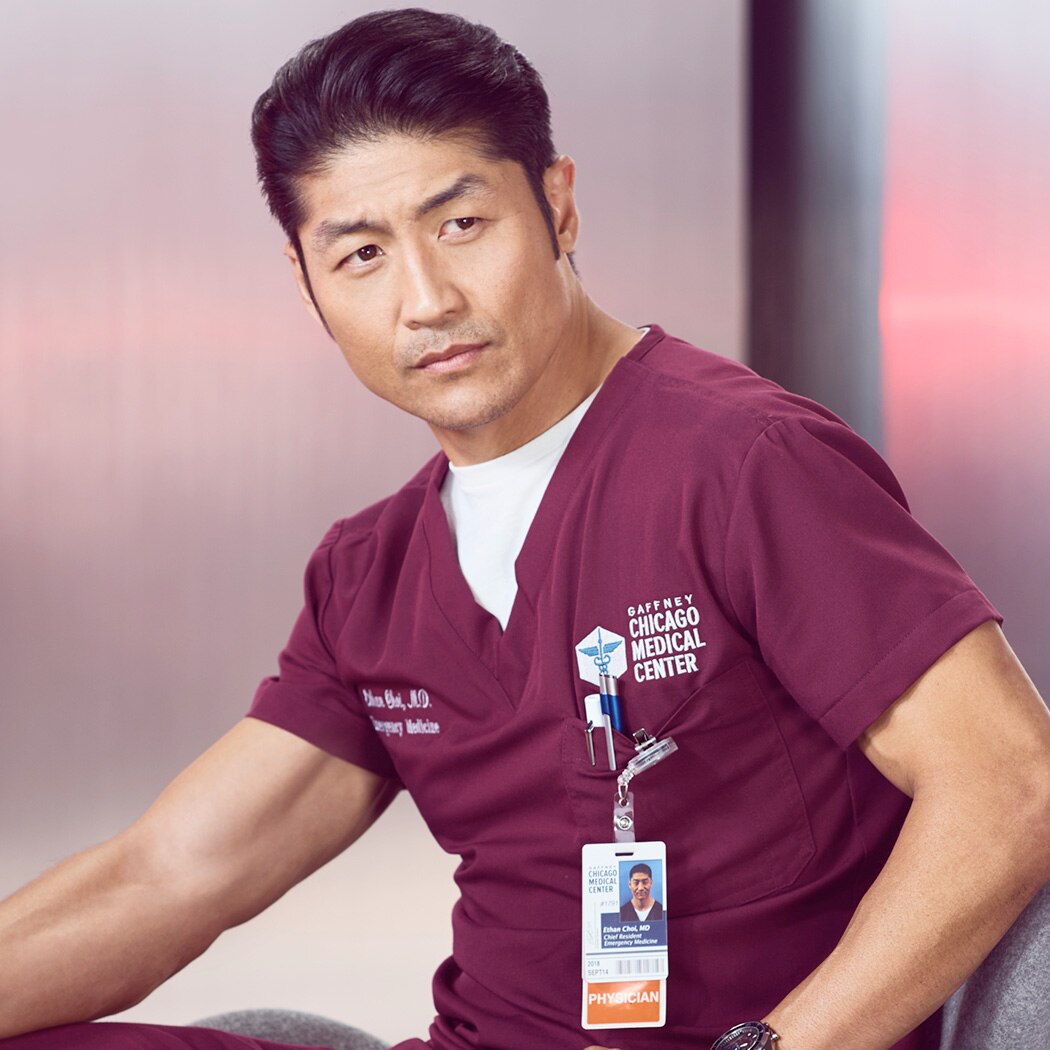 DR. ETHAN CHOI
Played By Brian Tee
Actor Bio
Brian Tee stars as Dr. Ethan Choi, a former Navy flight surgeon and a tireless yet impulsive doctor who brings his battlefield skills to the front lines of Chicago's busiest ER, on the NBC drama "Chicago Med."
Tee is best known around the world for his starring role as lead villain DK, the Drift King, in "The Fast and the Furious: Tokyo Drift," directed by Justin Lin. On the big screen, Tee was a lead in the summer hit "The Wolverine," starring Hugh Jackman and directed by James Mangold. He played Hamada, the head of park security, in the box office smash "Jurassic World" and starred in Michael Bay's "Teenage Mutant Ninja Turtles 2" as iconic villain Shredder.
Tee romanced audiences opposite Anne Heche in the Hallmark movie "One Christmas Eve" and starred in the series "Mortal Kombat: Legacy 2" as Liu Kang. He was the lead in Lifetime's "The Gabby Douglas Story," playing inspirational coach Liang Chow, and also appeared in Justin Lin's comedy "Finishing the Game."
Tee gave a memorable performance as Jimmy Nakayama in the drama "We Were Soldiers," opposite Mel Gibson. On the comedy side, he was featured in "Austin Powers in Goldmember" alongside Mike Myers, and "Fun with Dick and Jane" with Jim Carrey.
On the small screen, Tee was a series regular in Starz's "Crash" and recurred on the hit NBC series "Grimm," CBS' "Hawaii 5-0" and ABC's "Grey's Anatomy." Tee has guest-starred on many series, including "Lucifer," "Zoo," "Marvel: Agents of S.H.I.E.L.D.," "The Lottery," "Legends," "Beauty and the Beast," "Burn Notice," "The Good Guys," "C.S.I.," "Dark Blue," "Bones," "Lie to Me," "Jericho," "Entourage," "The Unit," "Wanted," "Without a Trace," "JAG," "Family Law," "The Pretender" and "Buffy the Vampire Slayer."
Internationally, Tee starred in the Korean-American romantic indie feature "Wedding Palace" and was the lead villain in Korea's action film "No Tears for the Dead."
On the theater side, Tee earned strong reviews for his lead performance in "Snow Falling on Cedars" at the prestigious Hartford Stage.
Tee is a 2020 NAMIC Vision Award Winner, Best Performance-Drama for "Chicago Med."
A Los Angeles native with a mixture of multiple Asian descents, Tee is proficient in both Japanese and Korean and holds a bachelor's degree in dramatic arts from the University of California, Berkeley. His muse is his family, including wife Mirelly Taylor and daughter Madelyn Skyler, who are his life's love and inspiration.