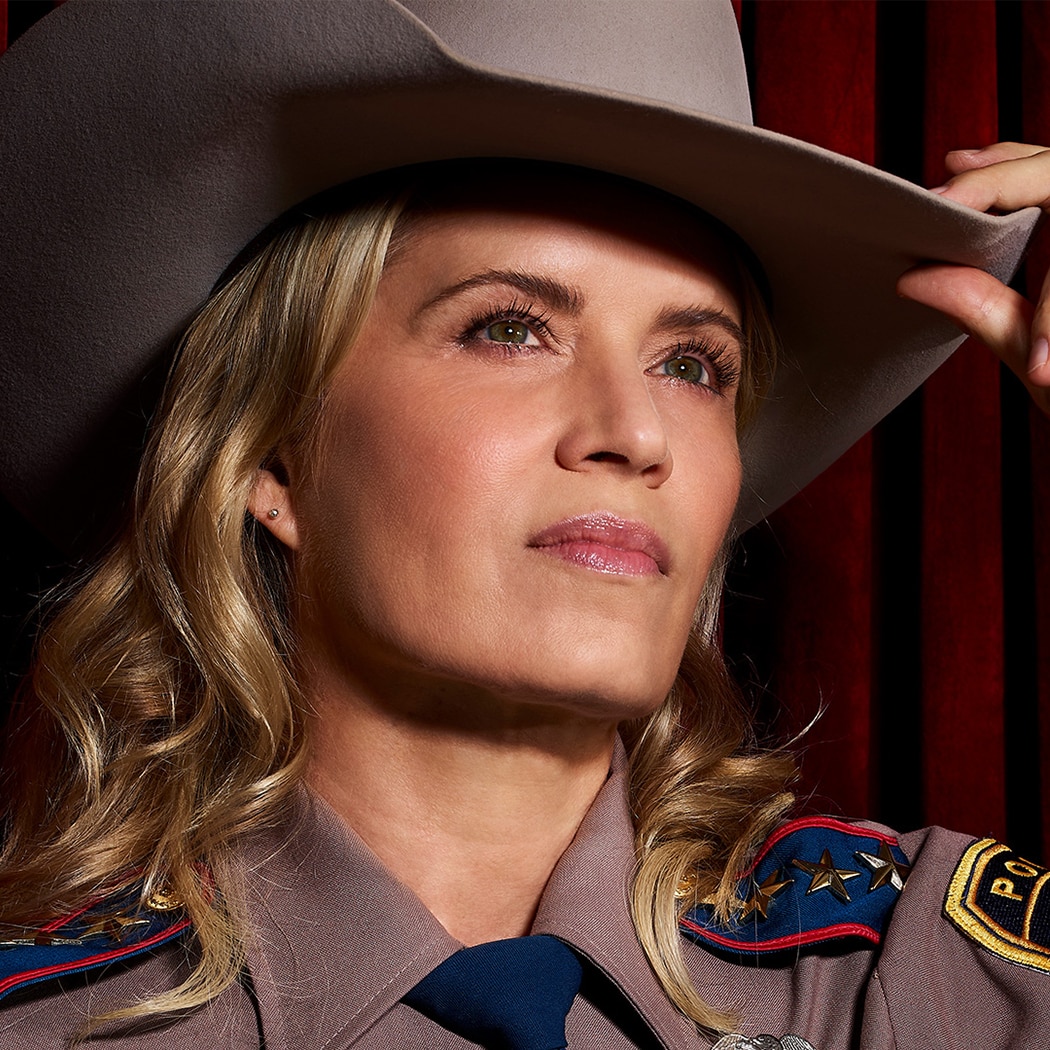 EVE RAYTEK
Played By Kim Dickens
Actor Bio
Kim Dickens stars on USA Network's new anthology drama series "Briarpatch" as Eve Raytek – the local Chief of Police and an authoritative firecracker.
Kim Dickens has proven herself to be a versatile actress portraying a vast array of complex and powerful characters throughout her career in television and film.
Dickens most recently starred in the Emmy®-nominated film revival of "Deadwood." In the film, she reprises her role as fan-favorite Joanie Stubbs, whom she portrayed in the Golden Globe®-winning television series from 2004 through 2006. This past year Dickens also appeared in the film "Highwaymen" alongside Kevin Costner and Woody Harrelson, playing Costner's wife, and in the hit "Fear The Walking Dead". For her role, "Vanity Fair" described Dickens as "one of the most reliably appealing actors working today." Dickens notable past television credits include "Treme," "Friday Night Lights," and "Lost."
On the big screen, Dickens co-starred in David Fincher's critically acclaimed psychological thriller "Gone Girl" opposite Ben Affleck and Rosamund Pike. She played the tough yet sometimes sympathetic Detective Rhonda Boney. In 2002, she received an Independent Spirit Award nomination for her role in "The Things Behind the Sun" in which she played a local rock singer in Florida whose band became increasingly popular, largely because of a controversial song. Other film credits include notable roles in the Oscar®-nominated "The Blind Side," Tim Burton's "Miss Peregrine's Home for Peculiar Children," the Golden Globe-nominated satirical comedy "Thank You for Smoking" and Craig William Macneill's biographical thriller "Lizzie."
In 2015, Dickens became an Ambassador for the National Women's History Museum. The National Women's History Museum (NWHM), founded in 1996, is a nonpartisan, nonprofit educational institution dedicated to preserving, interpreting, and celebrating the diverse historic contributions of women, and integrating this rich heritage fully into our nation's history.
Born in Huntsville, Alabama Dickens attended Vanderbilt University in Nashville, Tennessee, where she majored in communication. Soon after graduation, she moved to New York City to continue her studies at the Lee Strasberg Theatre and Film Institute. She later graduated from the American Academy of Dramatic Art's two-year performing arts conservatory in New York City. Dickens resides in Los Angeles.