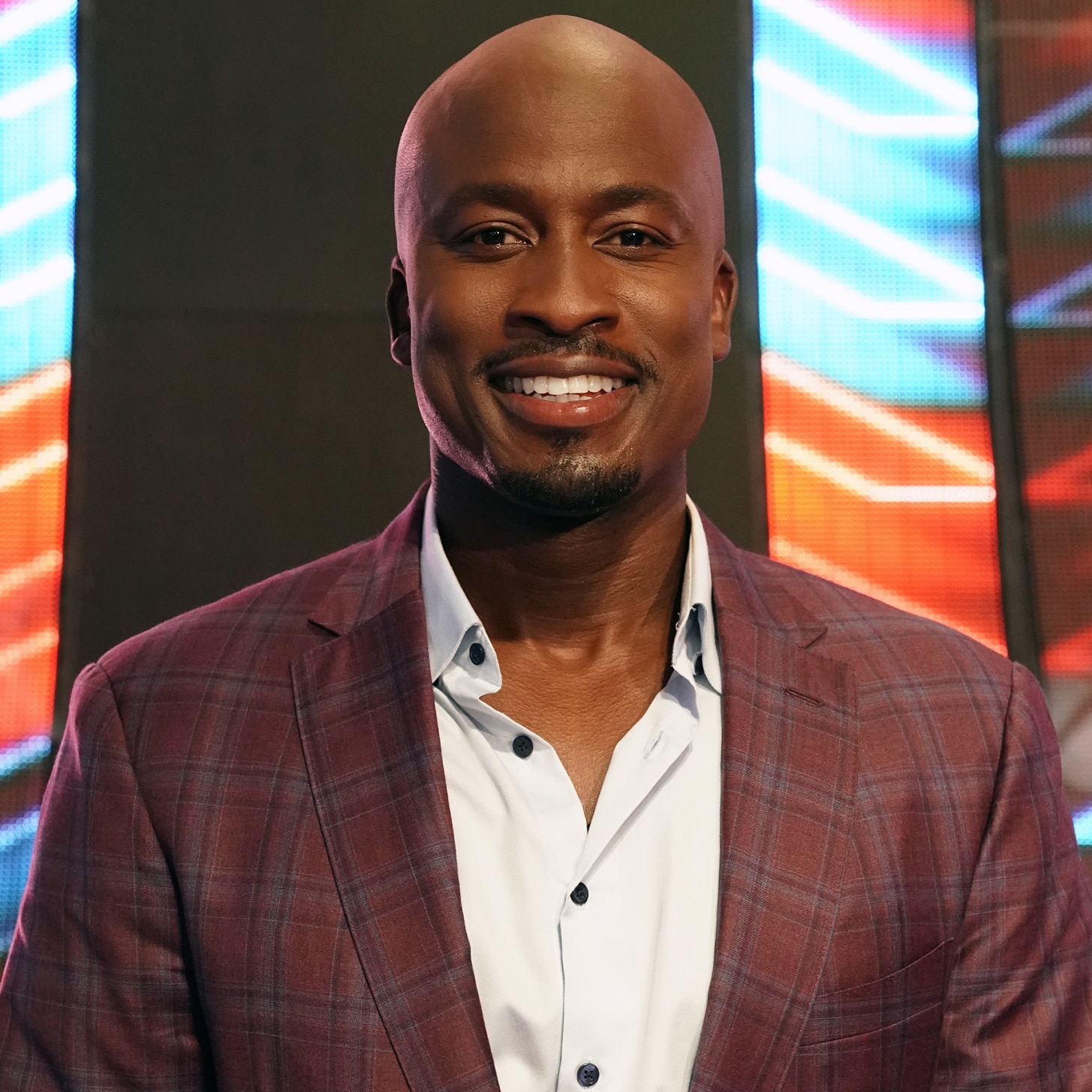 AKBAR GBAJABIAMILA
Host Bio
As one of television's most compelling personalities, Akbar Gbajabiamila reigns supreme as host on NBC's four-time Emmy-nominated, heart-racing obstacle course competition series "American Ninja Warrior." The former NFL player also joined CBS' hit show "The Talk" this past September.

Gbajabiamila most recently hosted the breakout hit "Tokyo Live!" which debuted on Peacock and covered the 2020 Tokyo Olympics. In addition to his multiple years hosting Red Nose Day on NBC and the Macy's 4th of July Fireworks Spectacular, he also recently hosted Miss USA. His critically acclaimed debut book, "Everyone Can Be a Ninja: Find Your Inner Warrior and Achieve Your Dreams," aims to encourage readers to never give up, no matter the obstacle.

Gbajabiamila is honored to leverage his formidable professional platform to inspire and motivate others, as well as advocate for those in need. Currently, he serves on the board for The Asomugha Foundation, which provides pathways to college for disenfranchised youth, as well as for The Michael J. Fox Foundation for Parkinson's Research. He is also privileged to be a celebrity ambassador for Red Nose Day, which, since its inception in 2015, has raised more than $150 million to fight child poverty. Moreover, Gbajabiamila is a strong proponent of financial literacy, lending his time and energy to educating young people and pro athletes.

Gbajabiamila grew up in hardscrabble South Central L.A. and is one of seven children of Nigerian immigrants. A solid family foundation, coupled with a natural athletic ability, made him a standout high school student athlete, excelling in both basketball and football. He went on to earn a bachelor's degree in communications and media studies while attending San Diego State University on a football scholarship. He then spent five years in the NFL as a linebacker and defensive end with the Oakland Raiders, Chargers (San Diego) and Miami Dolphins before retiring in 2008.

Gbajabiamila started his broadcasting career with CBS Sports before joining the NFL Network.

He and his lovely wife live in Los Angeles, where they are raising their four beautiful children and two dogs.