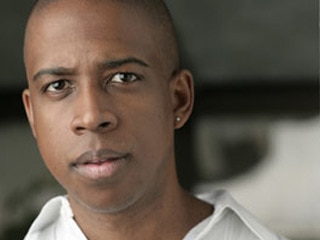 TOOFER
Played By Keith Powell
Actor Bio
Keith Powell plays a straight-laced and scholarly writer on NBC's three-time Emmy Award-winning "30 Rock," a workplace comedy where the workplace exists behind-the-scenes of a live variety show. Affectionately nicknamed "Toofer" because he is both a Harvard graduate and a minority (two-for-one), his character brings a sophisticated, yet sarcastic style to the writers' table. Powell, along with the "30 Rock" cast, won a 2009 Screen Actors Guild Award for Outstanding Performance by an Ensemble in a Comedy Series.
Other notable television work includes both "Law & Order" and "Law & Order: Criminal Intent," "Reno 911!" and the ABC pilot "Judy's Got a Gun." He starred in the feature films "Night at the Museum: Battle of the Smithsonian" and "Syrup." In addition, Powell has appeared onstage at the nation's top regional theaters in everything from Shakespeare to contemporary works, in roles that range from rappers to kings to the cognitively disabled.
He became the country's youngest Artistic Director of a professional theater when he founded Contemporary Stage Co. in Wilmington, Delaware at 22 years old. During his time at CSC, he produced, directed and/or performed in plays starring Lynn Redgrave, Keith David, Jasmine Guy, Richard Easton and Sean Patrick Thomas.
Powell is a graduate of New York University's Tisch School of the Arts.