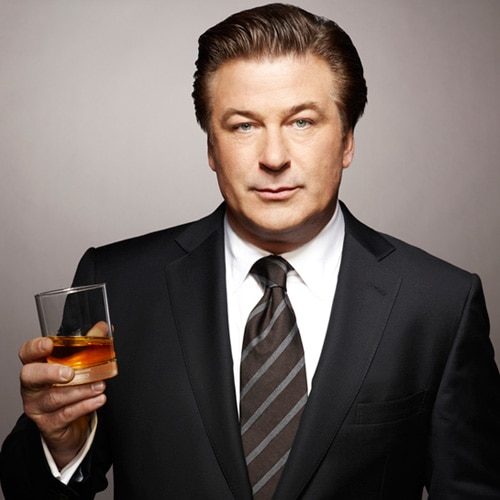 JACK DONAGHY
Played By Alec Baldwin
Actor Bio
Alec Baldwin plays network executive Jack Donaghy on the three-time Emmy Award-winning "30 Rock," a workplace comedy where the workplace exists behind the scenes of a live variety show.
Baldwin is the winner of two Emmy Awards, three Golden Globe Awards, six SAG Awards and a Television Critics Association Award for his role on "30 Rock." He is one of Hollywood's most charismatic and prolific actors, having appeared in over 40 films. Baldwin garnered raves for his performance in Martin Scorsese's "The Departed" and a 2004 Academy Award nomination for his role in "The Cooler" opposite William H. Macy. Other film credits include "Beetlejuice" "The Hunt for Red October," "Glengarry Glen Ross," "Dr. Suess' The Cat in the Hat," "The Aviator," "The Good Shepherd," "It's Complicated" and Woody Allen's "To Rome with Love."
In addition to his many dramatic credits, Baldwin has proven to be an adept and perennial host of NBC's "Saturday Night Live" (with 16 hosting appearances to his credit) and was lauded as the "funniest person on TV" in 2006 by the Chicago Sun-Times. Baldwin's production company, El Dorado Pictures, has co-produced the Emmy-nominated miniseries "Nuremberg, The Confession" for Showtime and the feature film "State and Main."
Among his many stage credits, Baldwin won acclaim and a Tony nomination for his work opposite Jessica Lange in "A Streetcar Named Desire," which also garnered him an Emmy nomination for the television adaptation.
Baldwin co-hosted the 82nd Annual Academy Awards in 2010 with Steve Martin. In 2011, he received his Star on the Hollywood Walk of Fame. A dedicated supporter of public policy and the arts, Baldwin serves on the boards of People For the American Way, The Hamptons International Film Festival, Guild Hall of East Hampton and the Philharmonic-Symphony Society of New York.